About Muse, Stancil & Co.
Muse, Stancil & Co. (Muse) specializes in the technical and economic assessment of energy-related issues.  Formed in 1984, the firm is headquartered in Dallas, Texas, with offices located in Houston, Texas; London, England; and Singapore.
Our consultants are primarily chemical engineers with an average of 30 years' experience in such areas as petroleum refining, petrochemicals, natural gas processing, electric power, and the marketing and transportation of crude petroleum products, natural gas, and natural gas liquids.  The technical experience of our professionals incorporates nearly every aspect of the midstream and downstream energy sectors including:  process engineering; economic planning and scheduling; refinery and gas plant operations; feedstock and fuel valuation; feasibility analysis; project development; and project management.
In addition to strong technical skills, our consultants have extensive commercial knowledge and understanding of business drivers.  We are frequently retained to advise clients in negotiations and transactions as well as to complete due diligence services for mergers and acquisitions.  Most consultants have prior operating company experience in crude and product marketing, project evaluation, long-term corporate strategic planning, and/or new product development.
Muse consultants are supported by an experienced and dedicated staff of professionals with backgrounds in accounting, business analysis, information research, computer graphics, and economic modeling.  For every assignment, we draw upon the unique expertise of in-house resources to provide creative, cost-effective solutions for our clients.
The clients that we serve are as diverse as our experience.  They include entities such as international oil companies, state owned enterprises, independent refiners, natural gas processors, pipeline companies, utilities, industrial consumers of energy, international financial institutions, and private investors.  In addition, we are frequently retained by law firms and insurance companies to provide technical support and expert opinions on a variety of energy related matters.  In all cases, our consultants have a proven record of providing effective, results-oriented solutions to address the complex business opportunities of our clients.
Leadership:
Tom Muse Chairman of the Board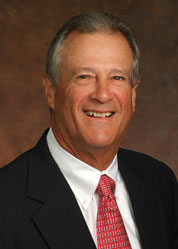 Tom Muse has over 40 years of experience in developing projects in the petroleum process industry. He has been instrumental in creating and implementing companies and joint ventures to develop and operate plants, pipelines, and marketing activities. He has advised many companies and institutions throughout the world.
Tom began his career with Arkla Gas Company where he was involved in project evaluation and operations management. Subsequently at Placid Oil Company, he was responsible for developing and managing joint ventures and processing projects. In 1968, he became a consultant for Purvin & Gertz, Inc.
In January 1984, Tom co-founded Muse, Stancil & Co. to provide premier energy consulting services and to create equity holding companies in operating start-up ventures. He has been a director or chief executive officer of numerous operating companies.
Neil Earnest President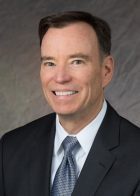 Neil Earnest's career has focused on a broad range of activities in the downstream sector around the world for over 30 years.  He has led, or contributed, to refining assignments related to crude valuation, planning and operations, project development, asset valuation, and asset transactions.  In the last decade, Neil has managed most of Muse's Canadian engagements related to crude market analysis and development of business strategy concentrating on assisting clients with assessment of upstream-downstream integration opportunities.
Prior to joining Muse in 1991, Neil was with Phillips Petroleum Company for 11 years in a variety of refinery and headquarters positions.  Neil holds a B.S. in chemical engineering from Michigan State University and an M.B.A. from University of Houston – Clearlake.  He is a registered Professional Engineer in Texas.
Firm Credentials:
American Fuel & Petrochemical Manufacturers
American Institute of Chemical Engineers
American Petroleum Institute
Association of Professional Engineers and Geoscientists of Alberta
Electric Power Generation Association
Gas Processors Association
Gulf Coast Power Association
Institution of Chemical Engineers
International Association of Energy Economics
National Society of Professional Engineers
Multistate Professional Engineering Registrations
Singapore Chamber of Commerce
Society of Petroleum Engineers
Tau Beta Pi
UK Energy Institute