Tom Muse Chairman of the Board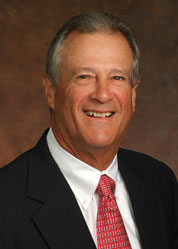 Tom Muse has over 40 years of experience in developing projects in the petroleum process industry. He has been instrumental in creating and implementing companies and joint ventures to develop and operate plants, pipelines, and marketing activities. He has advised many companies and institutions throughout the world.
Tom began his career with Arkla Gas Company where he was involved in project evaluation and operations management. Subsequently at Placid Oil Company, he was responsible for developing and managing joint ventures and processing projects. In 1968, he became a consultant for Purvin & Gertz, Inc.
In January 1984, Tom co-founded Muse, Stancil & Co. to provide premier energy consulting services and to create equity holding companies in operating start-up ventures. He has been a director or chief executive officer of numerous operating companies.
Lesa Adair Chief Executive Officer
Lesa Adair's 30-year career in the petroleum industry encompasses the energy value chain including the exploration and production, midstream, downstream, petrochemicals and retail distribution sectors.  She has contributed to, or led, assignments related to mergers/acquisitions, project assessment/development, asset valuation, contract negotiation, market analyses, royalty valuation, damage assessment, and dispute resolution.  Lesa is a recognized expert in the energy sector and is frequently retained by clients to provide consulting analyses and expert testimony related to the complex interaction between technical and commercial aspects of the energy value chain.  She has also authored and presented numerous papers and presentations focused on issues impacting stakeholders in the petroleum sector.
Prior to joining Muse, Lesa held positions in engineering, operations management, and marketing/risk management with ARCO Oil & Gas Company.  She began her consulting career with Muse in 1992 and has been a member of the Board of Directors of the firm since 1998.  She has also served as the firm's Corporate Treasurer and Chief Financial Officer.   Lesa holds a B.S. degree in chemical engineering from Oklahoma State University and earned an M.B.A. from the Cox School at Southern Methodist University.  She is a registered professional engineer in Texas and Oklahoma and a certified mediator in Texas.
Neil Earnest President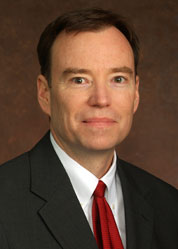 Neil's 30-year career has focused on a broad range of activities in the downstream sector around the world.  He has led, or contributed, to refining assignments related to crude valuation, planning and operations, project development, asset valuation, and asset transactions.  In the last decade, Neil has managed most of Muse's Canadian engagements related to crude market analysis and development of business strategy concentrating on assisting clients with assessment of upstream-downstream integration opportunities.
Prior to joining Muse in 1991, Neil was with Phillips Petroleum Company for 11 years in a variety of refinery and headquarters positions.  Neil holds a B.S. in chemical engineering from Michigan State University and an M.B.A. from University of Houston – Clearlake.  He is a registered Professional Engineer in Texas.