Muse, Stancil & Co. Practice Areas
Asset Performance

Business Strategy

Commercial Development

Dispute Resolution

Independent Engineering

Regulatory & Litigation Support

Valuation

Expert Testimonies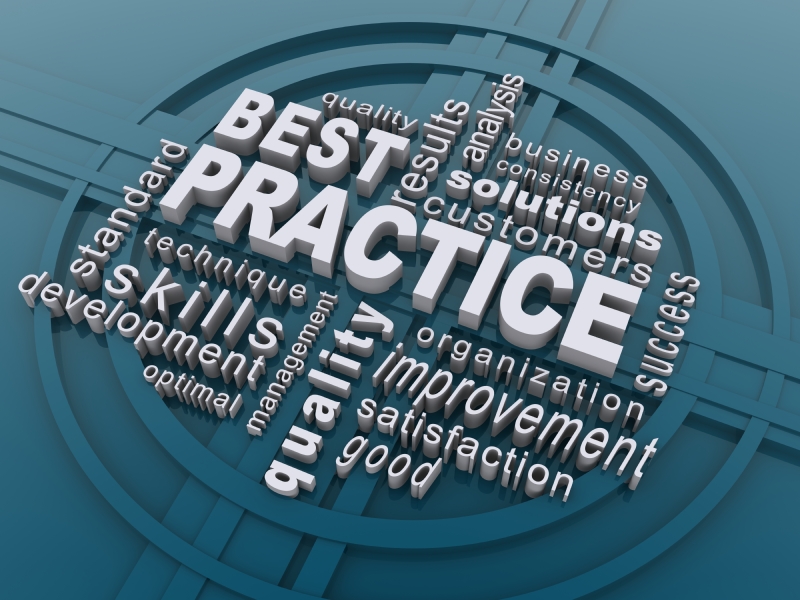 REGULATORY & LITIGATION SUPPORT/EXPERT TESTIMONY SERVICES
REPRESENTATIVE ASSIGNMENTS:
REFINERY ACQUISITION
On behalf of a major U.S. oil company, provided technical and economic analysis in support of the acquisition of a foreign refining and marketing company.  The work included development of a supply/demand and pricing/margin outlook, a review of the geopolitics factors, and an assessment of the company's competitive refining and products marketing position.
VALUATION OF MAJOR U.S. REFINING AND MARKETING COMPANY
On behalf of a major European oil company, and in conjunction with a large London-based financial institution, undertook a detailed technical and economic analysis of a U.S. refining and marketing company, in support of possible acquisition.  The work involved visits to the major assets including two state-of-the-art refineries, and wholesale and retail marketing assets across eleven states, and interviews of key personnel.  A fair market value was derived based on proforma cash flow, with sensitivities reflecting future potential improvements in operation.
PRIVATIZATION OF REFINERIES IN MOROCCO
Assisted the government in the privatization of the SCP refinery and associated terminals in Morocco.  Muse Stancil's efforts included visits to the facilities, valuation of the assets, and preparation of an offering memorandum.  At a later date, assisted an investor in the evaluation of the SAMIR refinery for potential investment.
NORTHWEST EUROPEAN REFINERY
Prepared an evaluation of a refinery for potential acquisition by a confidential client.  The market value of the facility was estimated using three standard valuation methods:  profitability analysis, physical asset appraisal, and comparable sales.  Profitability analysis included evaluation of the refinery's competitive position relative to recent and proposed changes in product specifications in the Northwest European market.
U.S. GAS GATHERING AND STORAGE
Assisted Pacificorp, a large U.S. West Coast utility, in the evaluation of TPC Corporation.  TPC's assets included gas gathering, gas processing, and gas storage facilities.  The resulting acquisition was in excess of $400 million.
Services to the Legal & Financial Sectors 
REGULATORY & LITIGATION SUPPORT/EXPERT TESTIMONY SERVICES
Muse has been providing a range of services to the legal and financial including insurance sectors for over 32 years.
Finance houses use our services to evaluate the merits and risks of a merger, acquisition, or proposed venture and then help close it successfully. We reconcile buyer-versus-seller expectations on key elements such as operational limitations and commercial requirements, and bring our expertise in screening studies, preparation of offering memorandum, and transaction due diligence to the negotiating table.  We provide evaluations and fair market assessments of energy assets around the world, and evaluated refinery assets and market positioning for potential acquirers, matching partners, and identifying financing resources to complete key transactions. Muse also routinely provides technical and economic analyses for bank groups from concept to closing.
Our mergers and acquisitions services, as well as our expertise in privatizations and bankruptcy workouts, help clients gauge the value of an opportunity and move confidently through the shifting currents of the energy industry.
Attorneys turn to us for explanations of complex industry issues, and we have provided expert testimony in the litigation of royalty cost allocations in Alaska, revenue/cost sharing for arbitration joint venture contracts in Europe, bankruptcies, and disputes involving plant processing interruptions. Our expertise has also been tapped in cases ranging from the classification of hydrocarbons to insurance disputes to the economics of rate cases.
Asset Performance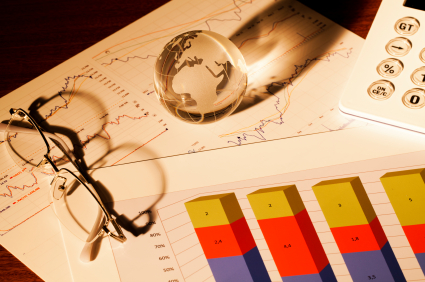 Optimizing is not just a buzzword at Muse. We bring superior technology and a thorough understanding of petroleum industry economics to the challenge of helping clients trim operating costs, boost plant performance, optimize product blending and distribution systems, and assess feedstock adaptability.
Whether for refining and marketing, gas processing, petrochemicals, or cogeneration, Muse provides specialized planning and operations expertise that includes plant performance testing and evaluating new process technology that helps us better analyze the feasibility of potential upgrade projects. Our existing technology includes licenses for the AspenTech PIMS™ linear programming system and the Hypro Tech HYSIM™ process simulator.
We also help clients monitor and adjust to changing global regulatory requirements, counseling them on interpretation, compliance, and related economic issues. Muse is a leading authority on state and federal gasoline regulations, continuously analyzing the economic and supply/demand impact of changing industry guidelines. With our broad experience in process modeling and operations optimization, Muse helps clients improve financial, operational, and regulatory performance.
Business Strategy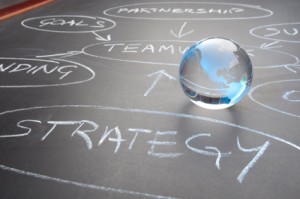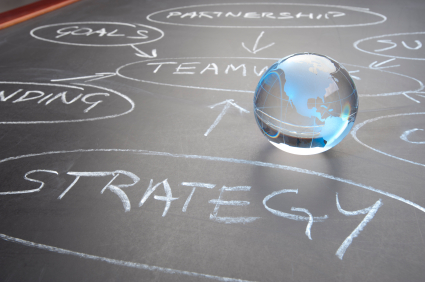 At Muse, one of our core strengths is developing strategies that help energy companies deal with rapidly changing political and economic conditions around the world. In such an evolving business climate, Muse helps clients do more than just cope; we help them anticipate and thrive on the dynamic environment that typifies today's energy marketplace.
We do this by fusing our extensive hands-on experience and industry perspective with proven methods of identifying key profit drivers and opportunities, as well as threats to profitability. Our expertise includes assessing the economics of business structure, evaluating the competitive landscape, and defining appropriate strategies for integrating e-commerce into your business model. In the process, we tap our in-depth knowledge of specific markets such as refining, gas processing, lubricants, chemicals, and co-generation.
That expertise has stretched throughout the world, from North America, Latin America, and Asia to Central and Eastern Europe where we are known for our ability to position multinational companies for growth and profitability.
Additional services include bench marking, brand management, supply chain strategies, and utility commercial enhancement.
Commercial Development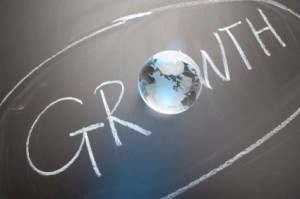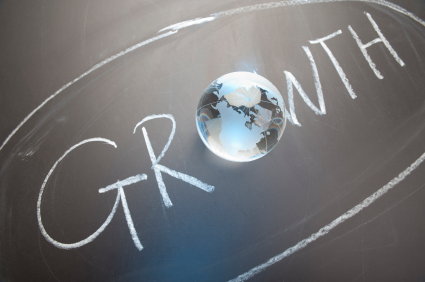 Our international reach and unique perspective, combining technical and economic disciplines, enable Muse to help clients develop commercial opportunities in petroleum refining, bio-fuels, petrochemicals, power, liquefied natural gas, and gas-to-liquids. Over the years, Muse consultants have actively participated in refinery acquisitions and sales, midstream mergers and acquisitions, natural gas processing and distribution projects, and greenfield bio-fuel development projects requiring substantial private and public financing.
Muse consultants enjoy a globally-recognized ability to analyze and create structures that move business ideas beyond concepts to viable commercial realities. We balance business goals with local government or municipal guidelines, environment regulations, and cultural differences.
As competition within the global energy sector intensifies, developers will see new markets, especially in developing economies. The combined experience of the Muse team spans the marketplace from the integration of upstream production with downstream markets no matter whether the project is related to existing infrastructure or alternative and unconventional energy sources. Our additional services, which include balanced risk management between parties and commercial support for project financing, position Muse to catalyze deals that are key to a successful conclusion
Dispute Resolution
REPRESENTATIVE ASSIGNMENTS:
VALUATION OF OVERRIDING ROYALTY INTEREST, EQUATORIAL GUINEA
Retained to analyze and formulate expert opinions regarding the methodology being utilized by operator of offshore concession to determine the market value of natural gas liquids and condensate being produced for export from Equatorial Guinea.  Analyses included completion of an audit of prior payments made to the holder of the Overriding Royalty Interest as well as evaluation of the fair market value of the products.
GAS PROCESSING CONTRACT, INDEPENDENT OPERATOR – TEXAS PANHANDLE
Retained to assess gas settlement accounting under an existing contract and prepare an independent valuation of damages due the producer.  Assisted producer in negotiation of damage settlement resulting in producer's recovery of all outstanding amounts.  Provided support to producer in follow up negotiations with processor to negotiate a new gas processing contract.
WORKOUT ADVISORY, SYNDICATED BANK DEBT- SOUTHWESTERN U.S.
Retained by creditors to evaluate the ongoing operations of a crude oil gathering and marketing company operating in conjunction with a merchant refiner located in the southwestern U.S.  Work included the assessment of crude oil gathering pipeline operations, trucking operations, system inventory, contract analysis, and risk management activities.  Completed a detailed economic analysis of historic profitability and constructed pro forma analysis of business including new venture opportunities.
PROJECT DEVELOPMENT AND CONSTRUCTION – U.S. GULF COAST
Retained as consulting expert to provide commercial and technical assistance to counsel in dispute over ethylene plant project development and construction.  Dispute focused on commercial aspects of technical design, construction, and operation of a grassroots ethylene plant.
EXPERT OPINIONS, 11th LARGEST BANKRUPTCY PROCEEDING IN U.S. HISTORY
Developed opinion and provided expert testimony regarding the enterprise value of a multi-national energy company as part of bankruptcy proceeding.  Valuation included a detailed discounted cash flow and comparable company earnings multiple analyses.
Independent Engineering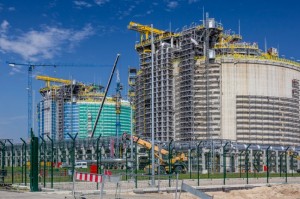 Muse's Independent Engineering team is comprised of engineering professionals with unparalleled experience from premier energy companies and consulting firms.  Muse provides Project Financing services to the lender during all phases of project development, from pre-closing/pre-FID to construction to startup & commissioning.  During the Feasibility and FEED stages, we provide technical reviews, reviews of major contracts, the Independent Engineer Report, and an assessment of project success by evaluating project's critical factors in business basis, governance, stakeholders, contracting & procurement, and planning.
After the project has been sanctioned, we provide construction monitoring services including budget and schedule reviews, site visit reports, and disbursements approvals.  During start-up and commissioning, Muse provides completion and performance test services.
DEEP INDUSTRY EXPERIENCE AND BENCH STRENGTH
Our 10-person team of Independent Engineering professionals average 32 years of experience in the petroleum industry.
PREMIER OPERATING COMPANY EXPERIENCE
Our IE consultants have global project development experience in the upstream, midstream, and refining sectors with Amoco, ARCO, BP, Conoco, El Paso, Exxon, Hess, Lyondell Citgo, Marathon, Mobil, and Williams.
WORLDWIDE INDEPENDENT ENGINEERING EXPERIENCE
Each of our IE professionals has significant independent engineering experience to complement their operating company experience.  In addition to Muse, Stancil & Co., our consultants have led IE engagements at other highly regarded firms such as Pace, Purvin & Gertz, Shaw, Stone & Webster, and Wright Killen.
TECHNICAL QUALIFICATIONS
Our IE team is comprised primarily of chemical engineers and mechanical engineers, with the team leads being licensed professional engineers.
GLOBAL COVERAGE
With offices in Dallas, Houston, London, and Singapore, our IE team provides effective and efficient services for projects in any location.
Valuation
At Muse, we understand that valuation and sound business decisions are inextricably linked. Clients depend on us to analyze the issues that relate to the market value of enterprises, ranging from refining joint ventures to cogeneration projects.
We thoroughly document appraisal reports and track and forecast supply/demand variables, as well as pricing, utilization, and margins in the major industry segments. In short, we counsel our clients on all factors affecting market value, and our forecasts and analyses are realistic, not theoretical.
Why? Because we account for the interplay between different energy sources, geographic regions, and among widely differing refined products. Additionally, our valuations address price volatility and the uncertainty of supply and demand over time. We also participate in negotiating forums when necessary, appearing in front of U.S. courts and international tribunals. Understanding a company is a key to measuring its value; Muse combines its know-how and experience with tools and insight to create and measure that value.